Chris Anthony, '11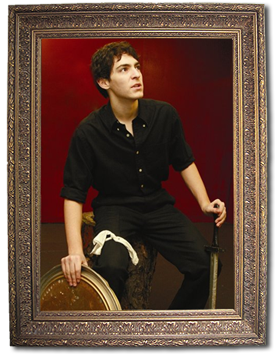 Major:Theater

Hometown: Indiana, Pa.

During the past winter break, IUP hosted the 2010 Kennedy Center/ American College Theater Festival, inviting schools from New York, New Jersey, West Virginia, Virginia, Massachusetts, and Delaware. There, I competed for the Irene Ryan Scholarship and was one of sixteen actors passed on to the final round from the original 280. This gave me the opportunity to be seen by professors, directors, and other student actors. I also performed in a competition for the Society of Stage Directors and Choreographers, which gave me the opportunity to have my work viewed and critiqued by Hollywood/Broadway actor Bill Pullman.

IUP's Theater Department exceeded my every expectation. I have been given countless opportunities to perform and stretch my dramatic capabilities as an actor. Even as a freshman, I had the opportunity to act alongside my professor in Shakespeare's Henry IV. In addition, the department exposes its students to the professional world and connect them to summer theater work all across the country.

The CHC changed the way I approached both my work as an actor and as a citizen of the global community almost immediately. The specialized curriculum helped me to think critically and analyze my work in academia and as an artist. The Honors College has fostered my desire to pursue participation in the world beyond theater, and to constantly ask, "What therefore should I do?"