Catherine Scott, '06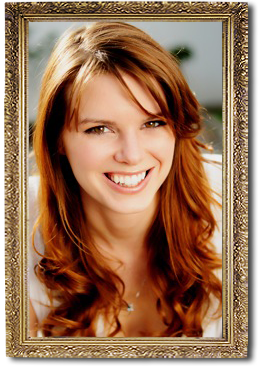 Major:Interdisciplinary Fine Arts

Minors:French and Anthropology

Hometown: State College, Pa.

Current Employers: Self-employed (SAG/Aftra actress). Most recent release: Body double for Gwenyth Paltrow in Iron Man 2; Office manager at Swordplay LA, the premier stage combat training studio for film production, Swordfighter

Most Enhancing Experience at IUP: Studying abroad in Paris and Nancy, France; Interning at Sony Pictures, Los Angeles

About My Major: Interdisciplinary Fine Arts was great because it let me experience so many different aspects of the artsit was almost like being able to design my own major. Also, because I got to chose so many of my courses, it taught me the discipline of working on my own independent path.

"Normal is getting dressed in clothes that you buy for work and driving through traffic in a car that you are still paying forin order to get to the job you need to pay for the clothes and the car, and the house you leave vacant all day so you can afford to live in it." Ellen Degeneres.

I didn't want a "normal" life, a normal job, and definitely not a normal college education, which is why the core classes at the Honors College impressed me so much. The intense curriculum, the talent of the teachers, and the focus on independent ideas not only enhanced my ability to think critically, but also gave me the confidence to travel a different path than many people.

As an emerging artist, a day job is a necessity. Most of my friends wait tables. However, since the HC core curriculum taught me to adapt my skills and knowledge to anything put in front of me, I have worked at Newscorporation (FOX), SONY Pictures, Bruce Willis' production company, Central Casting, etc., as well as production jobs on blockbuster films and hit TV shows. I didn't have a film degree or know anybody special. I got the jobs because my interviewers were impressed that I could speak coherently on my feet about any topic that they threw at me, and that I had unconventional but strong ideas. You get an interview because of your resume, but you get a job because of your character. Other than my parents, I can't credit anybody higher than the instructors and courses at the HC with helping me develop the character that I have today. And, thankfully, there is nothing "normal" about today.