Majors: Studio Art and Art History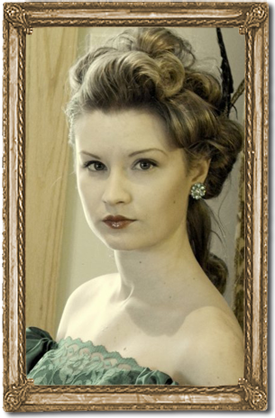 Concentration: Painting
Hometown: Ebensburg, Pa.
Last summer, I was fortunate enough to be involved with two study abroad experiences that greatly enhanced my college career. In May, I traveled to Turkey and Cyprus through the HC in order to study the origins of art history. This amazing experience not only strengthened my appreciation for ancient art, but also helped me to place my passion in a greater context. In June, I traveled to the Bahamas through IUP's Art Department to participate in "One Island: Recycling the Beach." Though this class also worked with my love of art, it was a total turnaround from the type of study that I did earlier in the summer. Here, I actively participated as an artist in an international art show as well as in efforts to clean up the beach, environmental awareness projects, and exchanges with local, contemporary artists. Both abroad experiences enriched my IUP experience in more ways than I could have imagined.
IUP's art program is led by talented, motivated chairpersons and professors. Because of the small size of our department, students have many opportunities for individual attention from professors, and often find the guidance they seek in pursuing their unique artistic passions.
The HC provided an unmatchable environment for my unique interests. Not only was I able to follow scholarly pursuits in new, unimagined ways, but I was also given the opportunity to truly get acquainted with my fellow nerds by sharing Whitmyre.