Rob Arner, '03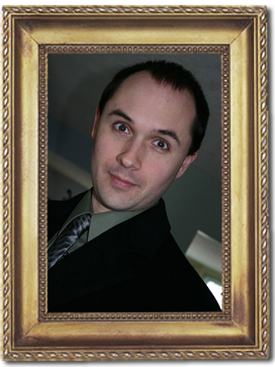 Major:Communications Media
Minor:Spanish
I'm originally from Newtown, Pa., and now reside near there once again.

Since IUP, I've earned a Master of Arts in Religion from Eastern Mennonite Seminary and am now a Ph.D. candidate in Theology and Ethics from Lutheran Theological Seminary at Philadelphia.

I teach part-time (since I'm writing my dissertation and taking care of my baby girl) as an adjunct professor at Chestnut Hill College and the Pennsylvania extension of Eastern Mennonite Seminary.

My two singularly most enhancing experiences at IUP came as a direct result of the enhancement fund. First, the Senior Synthesis course in Vienna, which broadened my horizons culturally, historically, artistically, and philosophically; and second, my six-month study abroad semester at the University of Newcastle in Australia, where I studied photography. Both of them were significant milestones in my personal maturation and the development of my artistic and spiritual worldview.

As you can see from my subsequent degrees, my communications media major didn't really impact my career path. What it did was provide the institutional channels into which my passion for photography could be poured. The photography for me was a spiritual practice which transformed the way I look at the world which God made.

The Honors College experience equipped me with the tools for discernment that any critically-thinking adult needs to make sense of this crazy world. Additionally, the intensive focus on writing skills during the Honors Core courses prepared me, more than anything else at IUP, for the writing that is required for success in seminary and grad school.