Jennifer Norton, '09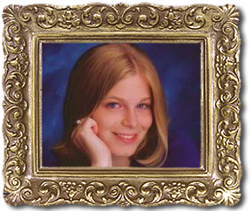 Major:Communications Media
Minor:Theater
Hometown: Lakewood, Ohio
Further Degrees: Currently pursuing a master's in Library and Information Science at Kent State University
Most Enhancing Experience while at IUP: University of Cambridge International Summer Schools, 2007, absolutely.
About my major: I especially enjoyed having my own radio show at WIUP-FM. Students are able to run essentially everything.
The HC's impact:Core has made me look at everything in a different waythe news, current events, popular culture, you name it. Critical thinking skills, among many of the other things I learned at the HC, will be with me for the rest of my life.
Watch a video about the Honors College created by Jenny as an undergraduate.