Emily Abrams, '00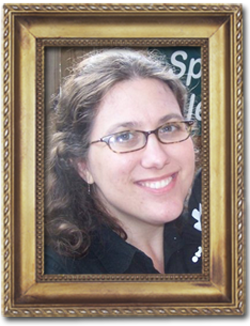 Major:Education of Exceptional Persons
Hometown: St. Petersburg, Florida
Additional Degrees: James Madison University, College Student Personnel Administration (MEd)
Current Employer: Classroom Teacher for students with Severe Emotional Behavioral Disorders (SEBD) and Autism Spectrum in a Self-Contained Setting Coastal Georgia Comprehensive Academy
Most Enhancing Experiences: 1) Volunteer (and summer employee) of Alice Paul House.--Taught me how to really listen and respond to people in crisis. I use it in my personal and professional life. 2) Employment as a Supplemental Instructor and tutor through the Developmental Learning Center--Helped me decide to pursue my Master's in CSPA, though my current search for work/life balance has led me to return to K-12 education I do plan to return to Higher Education in the future.
My Major: My major prepared me for my current career as a teacher of students with SEBD. I had great professors and internship experiences that provided me with the background knowledge and experience to be successful. I just finished my fifth (non-consecutive year) as a teacher of students with SEBD, a field with a burn out average of three years.
HC Impact: I think the biggest impact HC had on me was the result of the amazing people that I got to know when I was part of the HC. The professors and staff were wonderful, but I think the close connections I made with students from various backgrounds and experiences really exposed me to the reality of diversity. I still am in contact with a lot of the friends I made those first few weeks in Whitmyre and they have enriched my life immensely.
Education of Exceptional Persons Majors