Andrea Blake Brown, '03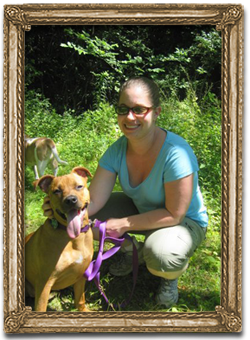 Major:Education of Exceptional Persons

Minor:Philosophy

Hometown: Albion, New York

Further Degrees: Masters of Education Policy, George Washington University

Current Employer: Summit Educational Resources, Instructional Technology Specialist

Most Enhancing Experiences: The two experiences that stick out in my memory from my time at IUP are my study abroad in Denmark and Norway, where I studied Myths and Legends in the Primary Classroom, and attending the Irish Association of Teachers of Special Education Conference in Dublin. Both experiences eventually led me to a path of policy- and research-oriented practice, and they remain experiences that I often pull from in my daily work.

My Major: The Education of Exceptional Persons major at IUP is a program that truly covers the spectrum of disability areas. When I entered the classroom, I felt prepared for nearly all of the different types of children that I worked with.

HC Impact: Attending the Honors College was one of the best decisions I ever made.Core shaped how I think about the world and how I see myself as part of the world. I learned how to question, how to find the answers to my questions, and how to apply what I found to my life. It truly was the best education I could have received, and I will always be grateful to the Honors College for what I found there.

Education of Exceptional Persons Majors

List of Majors