Alyssa Rosso Ross, '01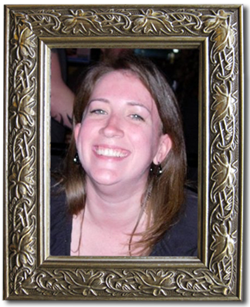 Majors:Communications Media and Journalism
Hometown: Philadelphia, Pennsylvania
Current employer: We just moved to Maryland from Washington state. Most recent two positions: Communications Manager for Ballet Northwest in Olympia. Interim Director of Communications and Marketing for Tacoma Art Museum in Tacoma.
Going away to school and living in the dorm was one of the biggest influences on my adult life. Aside from finding independence that I would have never achieved while living at home, I also found a community of like-minded people while living in Whitmyre Hall. I am still very good friends with many of the people I met through the Honors College.
Building on that independence and encouraged by friends who had studied abroad, I spent the summer between junior and senior years at the National University of Ireland in Galway. Spending a great amount of time away from everything that seemed familiar gave me a greater perspective on American life and also my Irish heritage.
I couldn't narrow down my interests to one major, so I had two. For me, Communications Media and Journalism complement each other. I regularly draw on the practical, real-life experiences that were shared by my professors in my work.
As a public relations professional, I regularly interact with reporters and journalists. My training in the Communications Media Department helps me to anticipate what a television or radio reporter will need to know to tell a good story. Likewise, in journalism, I can anticipate the same for print.
One of the greatest characteristics of an effective media-relations professional, and hardest to find, is someone who can provide a reporter with answers to questions they haven't even asked yet. Meeting people from different backgrounds, I realize that my education was unique in preparing me for this aspect of my job.
From first grade to senior year of high school, we're given knowledge, but it's in college where we learn to think. We question basic truths, learn to defend an argument, and most importantly, gain respect for opposing viewpoints. In HC courses, a lively debate often took the place of lecture, moreso than other courses. We learned from each other, with a professor acting like a curator.