Adrienne Wiley, '00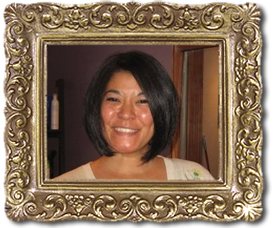 Major: Rehabilitation (now part of Special Education)
Minor:Psychology
Hometown: Technically, I'm from Chicago, but I left my heart in Pittsburgh.
Additional Degrees: Master of Social Work (University of Pittsburgh School of Social Work); Master of International Development (University of Pittsburgh Graduate School of Public and International Affairs); Certificate in Disability Studies (University of Pittsburgh School of Health and Rehabilitation Science)
Current Job: Senior Research Program Coordinator for the Hopkins Population Center (at the Johns Hopkins University Bloomberg School of Public Health)
My two most important experiences by far were: (1) volunteering as a paraprofessional counselor at the Alice Paul House and (2) interning for Protection and Advocacy for People with Disabilities, Inc. I served as a volunteer my entire time at IUP. Initially, it began as a way to fulfill my community service requirement for the HC. Later, it became a way to become involved in and to give back to the community. It's a tradition that has stayed with me since college. I later helped found a student volunteer group that addresses global HIV/AIDS issues while at the University of Pittsburgh, and even volunteered while living abroadworking with a group that used horseback riding as therapy for individuals with disabilities. My internship set the course for my career. I ended up working for P&A for several years before deciding to pursue my master's degrees. The work I did during my time at P&A formed the basis for my desire to work in public health and disability policy, working to shift the current medical perspective to a social model/approach.
I can't say enough about my major (and minor, for that matter) at IUP. For someone like mewho has a passion about civil and human rights and health, but doesn't want to teach or litigateit opened new doors for me. I've used the course work as a foundation for a career that's taken me to different levels of policy, advocacy, and research in state, national, and global environments. I've actually run into old professors at conferences where I've presented, and it's given me the chance to come full circle and thank the individuals who mentored me during my undergraduate career.
I can say without hesitation that much of my success stems from skills I picked up at the HC. I've often been complimented on my ability to think across disciplines and to create links between what appear to be opposing viewpointsa skill that I can pretty much trace a straight line back to my days in Core. The HC provided opportunities that challenged and shaped me, even the opportunities that seemed a real chore at the time: the journal entries, the community service, etc. The one experience that will always stay with me is the Senior Synthesis, which took place in Vienna, Austria. To be able to not only study fin desicle Vienna, but to also taste, touch, and see it, was life changing. It's difficult to accurately describe the impact of those kinds of experiences on someone still in their early twenties.
I will say that the Vienna experience pushed me to expand my world view even further. In 2005, I used that experience, combined with the skills and experiences garnered from the HC and my major, to obtain a Fulbright grant to study disability policy affecting the Maori (the indigenous people of Aotearoa) in New Zealand. That work then led to numerous publications and presentations and eventually to my position with the School of Public Health at the Johns Hopkins University in Baltimore.
And to think: all of this started with one little question: "Who am I? And what do I believe?"