Robin Beisel, '11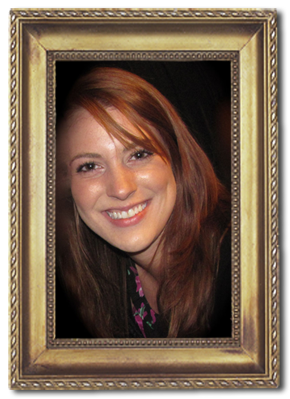 Major:International Business
Hometown: Clymer, PA
Most enhancing experiences while at IUP: One of the best experiences I have had at IUP thus far was my trip to France as a part of the IUP French Department's Summer Program. The summer after my freshman year, I was able to spend over a month studying in France at the Universit de Nancy. During this program, I met amazing people from around the world, enhanced my cultural awareness, and drastically improved my French language skills. Not only was the trip an awesome learning experience, it was also entirely paid for through scholarships from the Robert E. Cook Honors College and IUP.
About My Major: International Business is the perfect major for me. I love it because it is preparing me to function in a global community and economy. In addition to being a member of RECHC, I am a part of the Eberly College of Business honors program. This allows me to have small classes within my major alongside peers who are ambitious and dedicated. Also, because of the size of the cohorts, I personally know all of my professors and faculty. I find these two things to be key elements to a successful college career.
HC Impact: The Robert E. Cook Honors College has had a tremendous impact upon my college experience. Prior to this, I was under the impression that all of my standpoints were correct and unchangeable. RECHC helped me to be more open to other's ideas and ways of thinking. Through this, I have become a stronger leader and scholar. In addition to this change, I have built lasting friendships at RECHC with peers and professors who are as excited about learning as I am. I cannot begin to express how important it is to be surrounded by people who encourage and enjoy learning. In every respect, the Robert E. Cook Honors College is a lively and unique body of scholars. It takes your raw talent and gives you the tools to sculpt it into something truly fantastic.