Joseph Kolenda, '03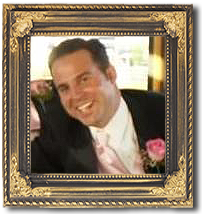 Major:Business Technology Support and Training (BTST)

Minor:Computer Science

Hometown: McKean, PA

Current City: Saint Petersburg, FL

Current Employer: Pinellas Realtor Organization, Clearwater, FL, MLS Technical Support Specialist; Self-employed Musician

While attending IUP, I found the theater program to be a rewarding distraction from my studies. Whether I was participating in or just attending one of the many live shows, it was an amazing thing to experience. The performances I was involved with were professional caliber, while still having the youthful energy that can only be found in an amateur theater. Although I mostly performed for my own amusement, I also learned some very valuable life lessons about culture, diversity, tolerance, and friendship that shaped who I am today.

BTST is a major that prepares students for general helpdesk and training work in the IT field. The focus of this major is to master the science of identifying and solving computer problems while teaching others the process and resolution. The knowledge I gained, I use both in and out of work every day.

Of all the things that I benefited from through the Honors College, the Core thesis papers were probably the one thing that has had the most impact. Writing these papers was extremely difficult at the time, but the effects that the work has had on my writing technique are seen every day whether I'm writing an article for my company's magazine or composing new song lyrics.

If I were to give one piece of advice to prospective students, it would be this: Your college education isn't just about learning from books and professorsit's actually more about learning to teach yourself. The sooner you understand this and grab hold of the reigns, the more likely it is you will be satisfied with your educational experience and continue to be successful in life.