Jennifer Krastin, '12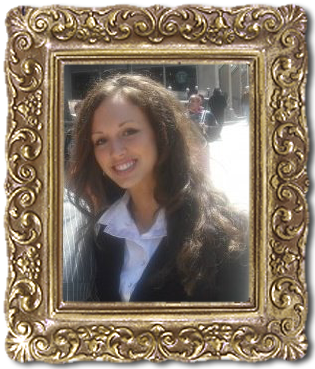 Majors:International Business and Spanish for International Trade
Hometown: Coopersburg, Pa.
The most enhancing experiences of being part of the Robert E. Cook Honors College at IUP are the living-learning community and being able to study abroad. The Honors College is made up of inspiring professors, creative individuals, and ambitious peers. It truly offers a one-of-a-kind academic environment. The Honors College at IUP also supported my career goals to study abroad. During the Spring of 2010, I studied in Valladolid, located in central Spain (two hours north of Madrid). I lived with a Spanish family and took six courses at the university. Being immersed in the language and culture for five months really improved my bilingual skills, and I also got to experience other cultures while there!
I really enjoy majoring in International Business and Spanish for International Trade. I am fascinated by the business world, especially on a global scale. Being part of the Eberly College of Business honors program teaches business through a very useful, real-life perspective. In addition, my Spanish major is specialized for improving my Spanish for a business environment. I hope to work at an international corporation and use my Spanish biliterate skills in areas such as human resource management, marketing, or economics. I trust that this double major is preparing me for this goal.
The HC core requirements have enabled me to be better rounded in my academics. I like how each semester is broken into two units, each focused with a core question. The curriculum offers an eclectic and unique twist on generic courses. I also believe that the rigorous coursework of the HC has made me become a stronger college student. I have greater developed valuable skills, such as time management and critical thinking.