Ian Duckworth, '08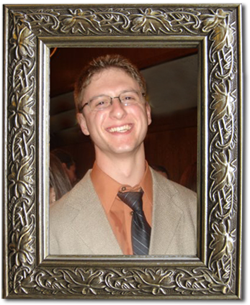 Major:Management Information Systems

Hometown: Macungie, PA

Current Employer: comScore, Inc.,Quality Assurance Engineer

The Cook Honors College provided me with the entire foundation for my education; critical reading writing and analysis. The Honors college taught me to think like a scholar and to debate professionally.

I work in Reston, Virginia (approximately twenty miles northwest of D.C.), and I plan to begin attending graduate school in the D.C. area in approximately four to five years. With business schools, they recommend a PMBA degree, which requires approximately five to six years of work experience to achieve serious consideration from top programs.