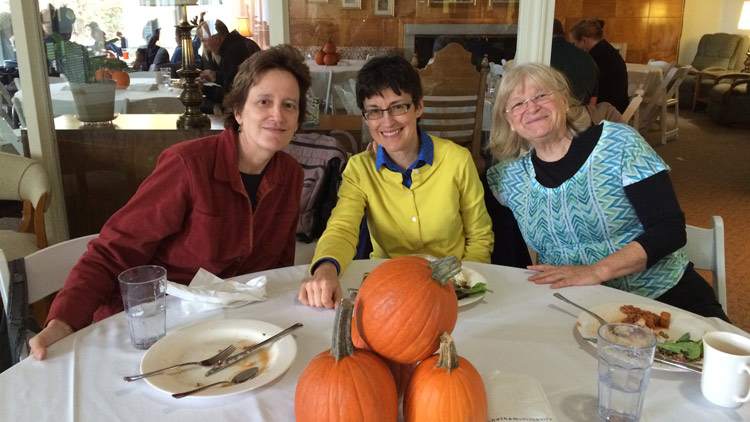 Sustainability Studies faculty members Drs. Susan Comfort (English), Tamara Whited (History), and Susan Zimny (Psychology)
The Sustainability Studies minor is an interdisciplinary program that draws from expertise across the university. Here is more information about the courses that meet our program requirements
The minor can supplement all majors in the university. Career possibilities include positions in design, law, food industries, planning and architecture, education, building certification, renewable energy, and waste management.
The 18-credit minor includes one required class: SUST 201, to be offered for the first time in spring 2016.
This program is designed to address the challenges of sustainability through interdisciplinary coursework in three areas:
Ethics, culture, and society
Natural sciences and environmental stewardship
Environmental policy, economics, and law
Students will also work with a mentor to complete the minor with a capstone experience that puts theory into action.
Please explore the links to the right for more information. If you are interested in signing up for the sustainability studies minor, a change of minor form and the instructions for submitting the form are available through the Resources pages. You can also obtain more information about the minor or a change of minor form by e-mailing Susan Comfort at scomfort@iup.edu or Tamara Whited at twhited@iup.edu.
Of course, the change of minor form is also available as a pdf.