Transforming Our Office Space
Posted on 12/10/20 8:56 PM
Over the course of several years, the Office of Student Conduct has shifted the way they view student discipline. The office has gradually moved toward more intentional restorative and developmental practices to support the educational disciplinary process. In summer 2020, the office changed its name to the Office of Student Support and Community Standards in order to reflect the new direction of supporting and upholding students' rights and responsibilities.
As a way of expressing the values of the office, an original installation was created by students in collaboration with the IUP Department of Art and Design. The piece was created by undergraduate students Davey Beyer (art education), Kaycee Morgan (studio art), and Natalie Sharpless (art education) and MFA painting students Kamara Townes and Beth Wheeler.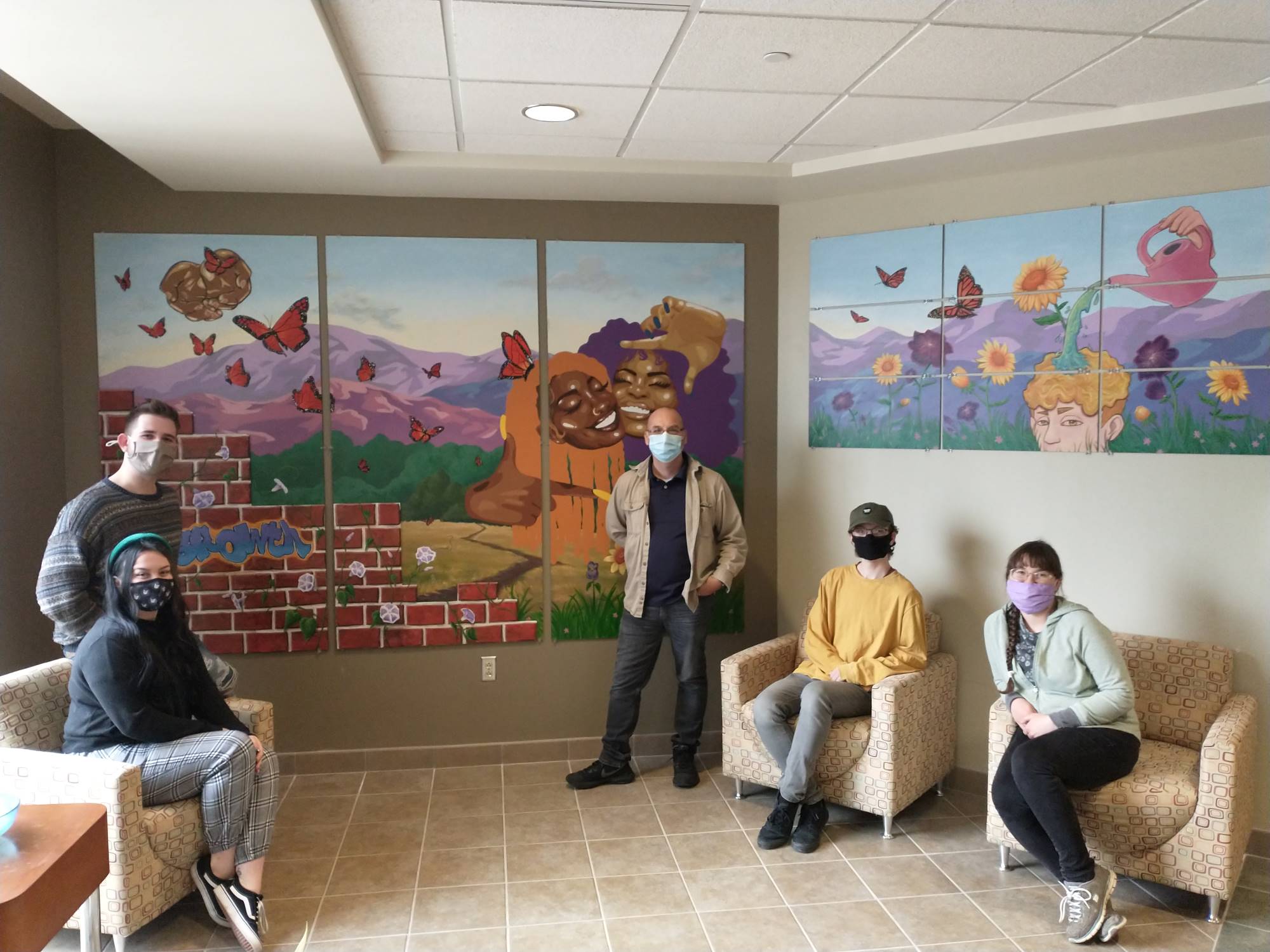 From left: Natalie Sharpless, Davey Beyer (behind Natalie), Professor Ivan Fortushniak, Kaycee Morgan, Elizabeth Wheeler. Not pictured: Kamara Townes
This piece is permanently installed and can be seen in the Ruddock G-37 Office Suite, where the Office of Student Support and Community Standards is now located alongside the Office of Housing, Residence Life, and Dining and the Military and Veteran Resource Center.
Instructor of Record
Professor Ivan Fortushniak
ART 454 Advanced Painting section
ART 574 Graduate Painting section