Participate in #IUPLeads and Earn Money for Your Student Organization
Posted on 1/27/21 6:06 PM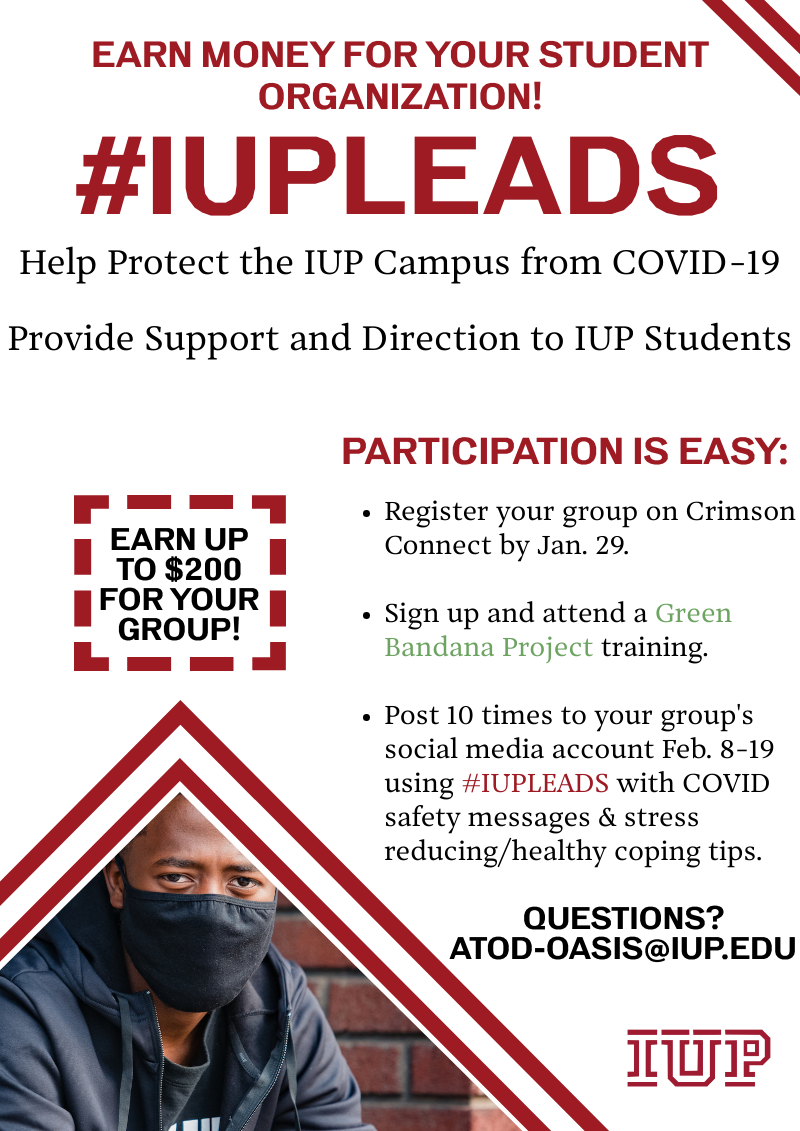 Students can earn up to $200 for their organization by participating in #IUPLeads and keeping the campus safe from COVID-19.

In order to participate you have to:
Register your group on Crimson Connect by January 29.
Sign up and attend a Green Bandana Project Training.
Post 10 times to your group's social media account February 8–19 using #IUPLeads with COVID safety messages and stress reducing/healthy coping tips.
If you have any questions, email atod-oasis@iup.edu.