The IUP Speech-Language Pathology master's degree program has been awarded continued accreditation through 2028 by the Council on Academic Accreditation in Audiology and Speech-Language Pathology of the American Speech-Language-Hearing Association.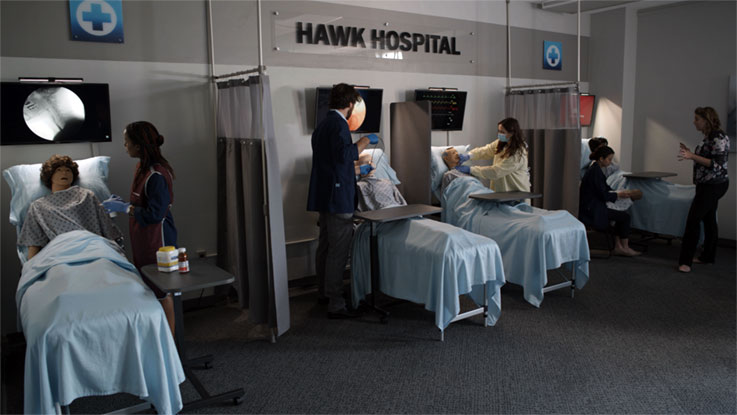 The program completed an application for reaccreditation and compiled extensive documentation for how we meet the CAA standards for academic programs. The process includes a site visit with interviews of faculty, staff, students, and administration to document. Recent accreditation decisions can be found here.
Achieving continued accreditation recognizes the high quality of our program. It validates that our students gain the knowledge and skills required to enter the profession. It also signals that the program is stable, both professionally and financially.
In fact, our program has been expanding our facilities and curriculum. Fundraising allowed us to expand our hospital simulation lab from one bed to four beds, complete with debriefing area and technology. Students complete a simulation clinic to learn a range of medical speech-language pathology skills, including completion of task trainers and simulations with manikins and standardized patients. In terms of curriculum, we have designed a "Passport to Culture" to ensure students are capable of addressing the needs of patients who are culturally and linguistically diverse.