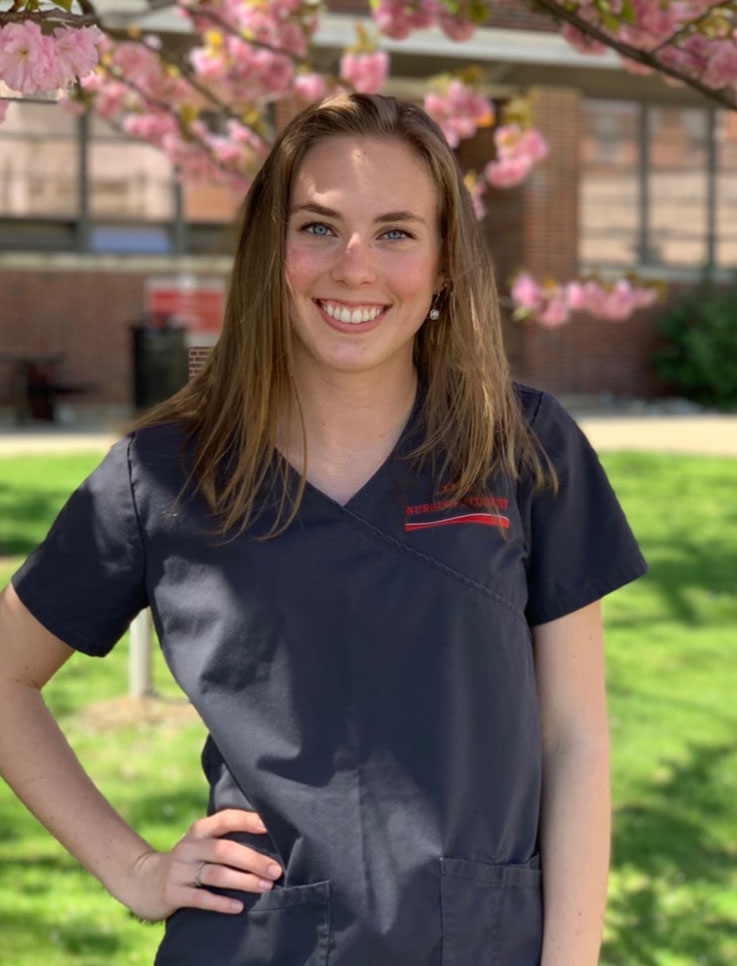 Brooke Zawalnicki, Allison Park, a 2021 summa cum laude nursing graduate of Indiana University of Pennsylvania, was selected for the Indiana Lion's Club Nurse Humanitarian Award.
The Club has presented this award to a deserving IUP nursing student for more than 35 years. The recipient is selected by their peers as the outstanding example of having the qualities of the ideal nurse: one who is knowledgeable, moral, with a strong work ethic, and who demonstrates sincere empathy for those entrusted to their care.
"I am so honored to have received this award," Zawalnicki said. "Over the past four years, I have been lucky enough to have had unlimited support from my fellow classmates and professors. I cannot thank everyone enough for helping me to get where I am today as a future nurse."
Zawalnicki, daughter of John and Kelly Zawalnicki, a 2017 graduate of Deer Lakes High School, is a dean's list student and provost scholar. She received the Sutton Scholarship and the Nursing Academic Scholarship.
She is a member of Sigma Alpha Pi, Phi Eta Sigma, Sigma Theta Tau, and Alpha Tau Delta service and honor fraternities. She was part of a Nursing Teaching Circle Research project and volunteered for a Foundation for International Medical Relief of Children medical mission trip to Alajuelita, Costa Rica.