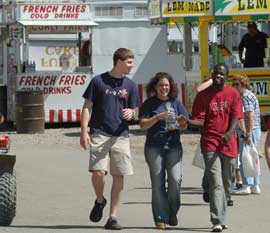 Students need to think about more than just their classes to get by in college. Here are some resources to assist students with living in Indiana, Pa.
Our comfortable new suite-style buildings are in the heart of campus.
Everything you need to know about dining halls, meal plans, and more
Find out about the health-care services available to students.
Buses can help you get around campus and around town.
Find out about our parking areas and enforcement.
Learn about our town and what you can do here.
Find things to do in Indiana County, a calendar of community events, gift-package ideas, and more on the Indiana County Tourist Bureau website.