Sue
As parents, my husband and I had a lot of questions when our son, Matt, was looking at colleges.
The staff at Northpointe answered our questions completely, greeted us warmly, and treated us with respect and understanding.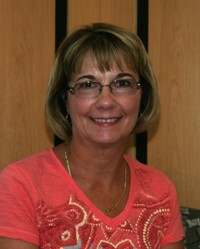 One of our favorite things about Northpointe was that Matt received high-quality instruction without us having to pay for room and board. Matt was also able to keep his job at a local grocery store to help with finances even more.
We found Northpointe to be a well-maintained facility that's close to home. And, not only did we save a lot of money by Matt attending classes there, he had a great first-year college experience. Matt, who is thinking about majoring in Biology and may go into research as a career, especially liked his science classes and professors. We're proud that he earned Dean's List honors for both the Fall and Spring semesters of the 2011-12 year.
If a friend asked me whether they should send their child to Northpointe, I would say go for it! You won't regret sending your son or daughter to Northpointe. They will receive a first-rate, high-quality education with outstanding professors, and you will save a lot of money by not having to pay for room and board.
Sue