Wong Doe Presents at Nanyang International Piano Academy, Singapore
Posted on 1/26/21 6:49 PM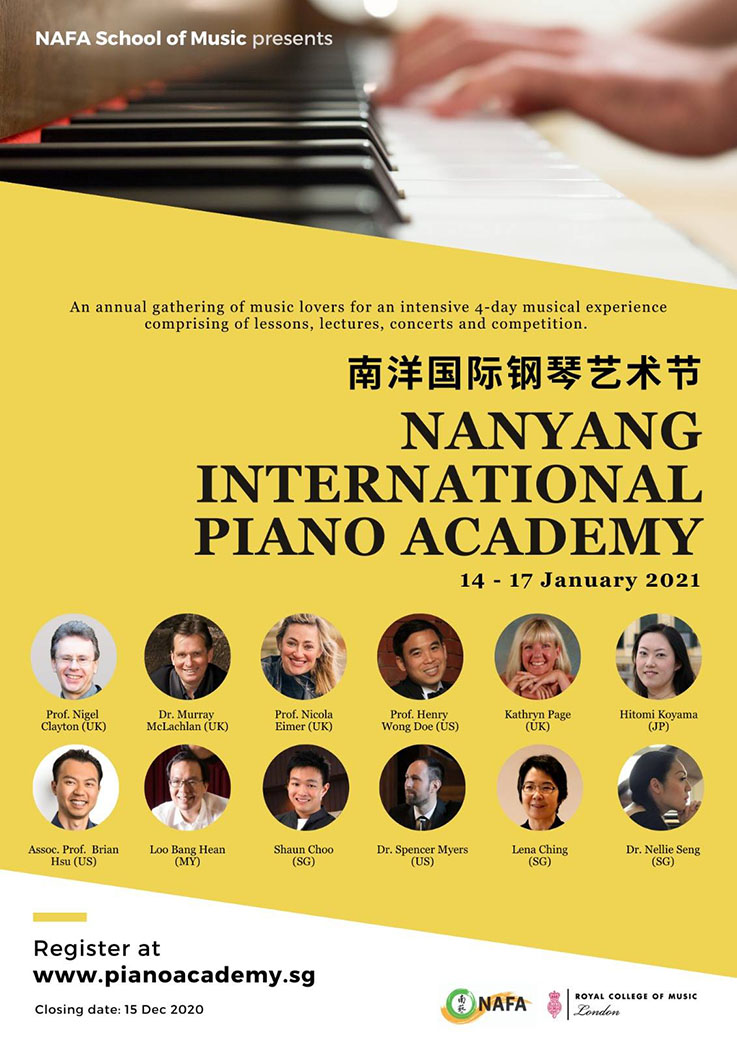 IUP piano professor Henry Wong Doe presented, judged, and performed at the 2021 Nanyang International Piano Academy, Singapore, January 14-17.
The academy was held virtually, and attendees were pre-college and college students from Singapore, Malaysia, Indonesia and South East Asian countries.
Wong Doe recorded a performance for the opening faculty concert, judged the online competition, and presented a lecture on contemporary piano music from New Zealand.