Jennings Presents Virtual Master Class for Cello Students in Wisconsin and Thailand
Posted on 12/7/20 6:42 PM
Linda Jennings, professor of Cello in the Department of Music, was invited to present two master classes on December 4, 2020, for young cellists in Wisconsin and Thailand.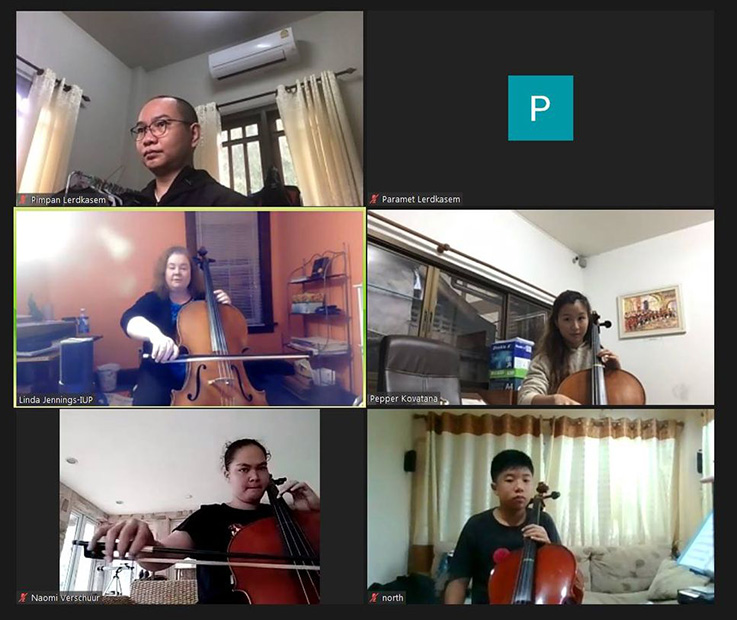 In the Wisconsin master class, Jennings worked with undergraduate cello majors from UW-Whitewater. In another master class setting, Jennings provided an online cello class for cellists of the Chiang Rai Youth Orchestra, one of the leading youth orchestra programs in Thailand.
In the CYO Oversea Online Class Project, CYO Director Paramet Lerdkasem has invited international teachers to provide online classes for violin, viola, and cello students in Chiang Rai and nearby provinces in northern Thailand.