Jazz Ensemble Meets with Jazz Trombonist Fedchock
Posted on 12/5/20 4:00 PM
Members of the IUP Jazz Ensemble met recently with jazz trombonist John Fedchock on Zoom. Fedchock is acquainted with IUP, having served as the guest artist for the 2002 IUP Jazz Festival.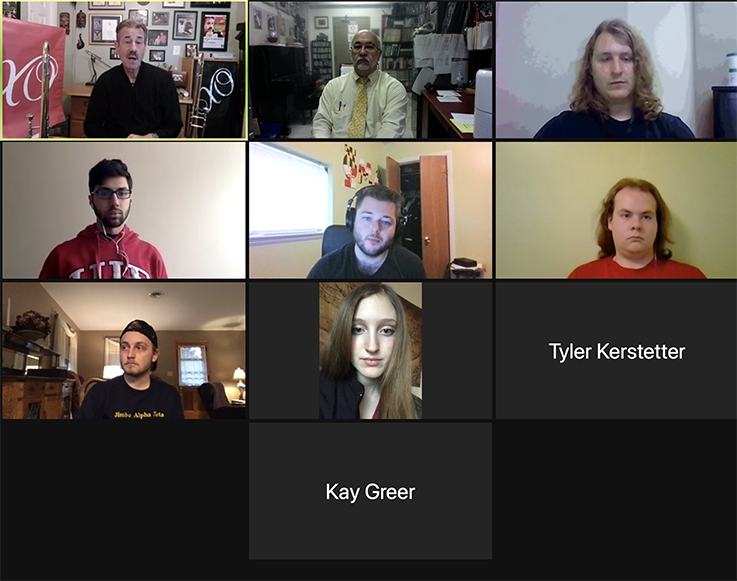 Fedchock has established himself as a world-class trombone soloist, a heralded bandleader, and a Grammy-nominated arranger. Fedchock began his career as a jazz trombonist when he joined the legendary Woody Herman Orchestra in 1980. He toured with Woody's "Thundering Herd" for seven years, during which time he was musical director and a featured soloist. He served as musical coordinator and chief arranger in the production of Herman's last two Grammy Award-nominated albums, 50th Anniversary Tour and Woody's Gold Star.
Fedchock has toured with T.S. Monk, Gerry Mulligan Concert Jazz Band, Louie Bellson Big Band, Bob Belden Ensemble, Manhattan Jazz Orchestra, Jon Faddis Jazz Orchestra and the Carnegie Hall Jazz Band, and has performed at jazz festivals and concert halls around the world. John Fedchock is a trombone artist for XO Professional Brass and plays XO trombones exclusively.
Both the IUP Jazz Band and Jazz Ensemble have performed music written by Fedchock over the past several years and welcomed the opportunity to speak with him. Kevin Eisensmith conducts the IUP Jazz Ensemble.