Shoaf to Complete Doctorate of Musical Arts at University of Utah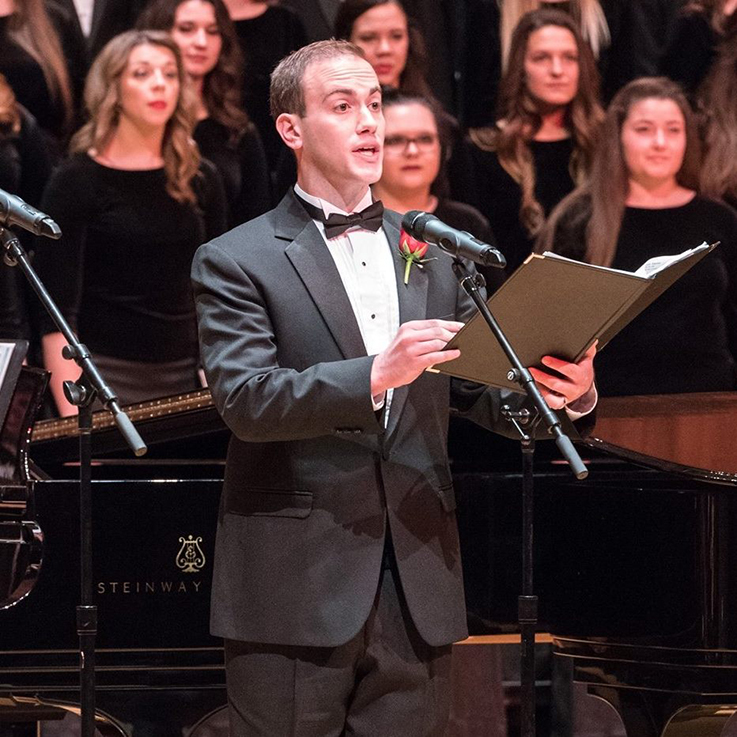 Countertenor Michael Shoaf has decided to pursue his doctor of musical arts in vocal performance at the University of Utah. While in Utah, Michael will focus on music from the Baroque and Renaissance eras from opera to chamber music.
While at IUP, Michael was the graduate assistant for the opera productions assisting with music preparation and production. He also competed at the Pittsburgh District of the Metropolitan Opera National Council Auditions. He studied voice under Joseph Baunoch while becoming a new father to a beautiful baby girl.He was also accepted into graduate programs at the Cleveland Institute of Music and Boston University.
Michael's future plans are to teach at the university level and work as a professional singer. We wish Michael and his young family the best of luck as they continue their lives at the University of Utah in Salt Lake City.