Jazz Bands Meet With Alumnus Jim Self via Zoom
Posted on 4/27/20 3:10 PM
Members of the IUP Jazz Band and Jazz Ensemble concluded their series of Zoom meetings with various guest artists by speaking with IUP alumnus James Self.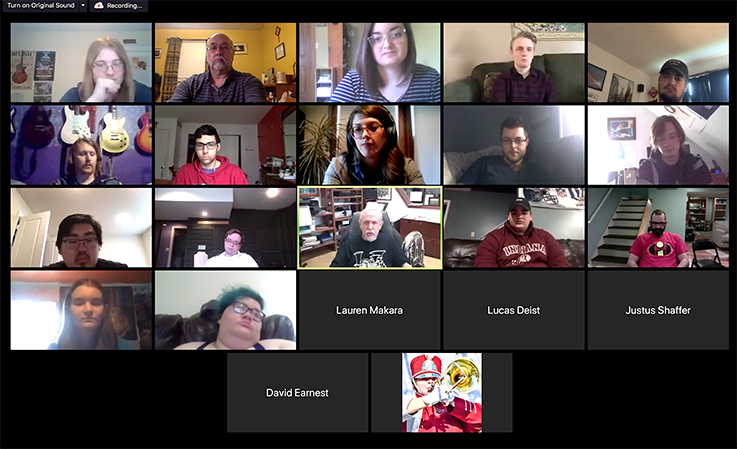 Self is a 1965 graduate of IUP (BSEd). His career as a teacher and as a performer spans six decades. He began composing about 25 years ago and has written over 60 works for band orchestra, solo tuba, and various chamber ensembles. Following a three-year term as a member of the US Army Band, Self taught at the University of Tennessee before moving to Los Angeles in 1974. Since then he has performed on over 1,500 soundtracks for motion pictures and television, most notably in films including Jurassic Park, Home Alone I and II, Batteries Not Included, Dennis the Menace, and Sleepless in Seattle, and as the "Mother Ship" in Close Encounters of the Third Kind. Most recently he can be heard on the soundtracks for the last three Star Wars installments.
Self spoke about his career and answered questions posed by the members of the ensembles.
The IUP Jazz Band is led by James Flowers. Kevin Eisensmith conducts the IUP Jazz Ensemble.
Self was a recipient of IUP Distinguished Alumni Award in 2003 and will return to IUP in spring 2021 for a week-long residency, where he will perform with students and members of the IUP music faculty.