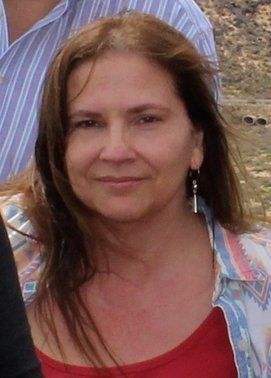 Lisa McCann received her BA in Anthropology with a minor in Latin American Studies in 2014. She received her MA in Sociology in 2016 and is currently a doctoral student in the Administration and Leadership Studies program at IUP and has a full-time graduate assistantship with the Department of Sociology. She is a recipient of the 2014-15 Graduate Student Scholarship from the IUP School of Graduate Studies, the 2015 Foundation for IUP Community Volunteer Service Award, and the 2016 Women's Leadership Award for Diversity and Inclusion.
Lisa is an advocate for diversity, and she recognizes the value of cross-cultural experiences for students. She was instrumental in starting the Day of the Dead festival at IUP, which first began in 2013. She helped organize this annual event for two additional years. In 2015, Lisa initiated, curated, and with others planned "Walk Through Latin America," a six-week-long cultural exhibition in the University Museum which featured the diversity of Latin America through displays of handmade objects in various mediums. She worked with IUP and the larger community to develop workshops, music activities, and a scholarly speaker series associated with the exhibition. More than 20 university colleges, departments, and programs, plus members of the local community, contributed resources toward the exhibition and related programming. IUP students in several disciplines were directly involved in order to fulfill course curriculum requirements.
Lisa volunteers in other ways. She holds a position on the steering committee of the Indiana Community Garden, which evolved from volunteer work that began in 2013. She helps develop initiatives to increase community outreach strategies and promote cross-cultural understanding; among them, growing fresh produce to donate to local food pantries, introducing and teaching students how to grow food, and theCempazchitl Project, whereby pre-Hispanic, Mexican wild marigolds are grown from seed for use in cultural events and to teach visitors about Mesoamerican cultures.
Lisa is the program coordinator for CALSA. She is a member of the University Museum Board of Directors, an advisory board member for the Center for Northern Appalachian Studies, and the founder and a board member of the Northern Appalachian Seed Bank. Lisa is also a Penn State Extension certified master gardener.