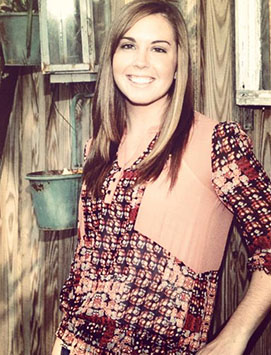 Jamie Suever is a senior anthropology student from Frederick, Maryland. In addition to anthropology, she is minoring in biology. She realized after taking a course in medical anthropology that her interests are in the medical field. Jamie intends to go to graduate school and pursue a master's degree in public health.
Throughout her years at IUP, Jamie has been involved in the Equestrian Team, Running Club, and Anthropology Club. She has done her own research at IUP involving student's perceptions on health and nutrition. During her last year she will be continuing this research and expanding on what she has already conducted.
She is currently a research assistant at MARTI, and through this work has realized research interests in behavioral and community health.