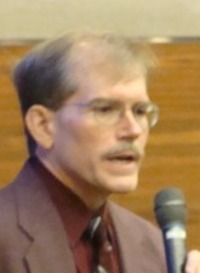 An Update on DSM
by Ralph M. May, PsyD
The changes in DSM-5 reflect a revolution in thinking about diagnosis. This training helps the clinician to understand the historical context of diagnosis, the summary of changes to diagnostic organization in the DSM-5, and the impact these changes have upon treatment.
Goals and Objectives
By the conclusion of this presentation, participants will be able to:
acquire an understanding of DSM-5 in the historical context of diagnosis;
review the changes in DSM-5 in comparison with DSM-IV;
understand the impacts of the DSM-5 on treatment.
Presentation Outline
Introduction

The history of diagnosis in the USA
The DSM system and the evolution of diagnosis
The DSM-5 and how it came about, warts and all

DSM-5

The organization of DSM-5
The major changes from DSM-IV
The good, the bad, and the ugly

Review of Major Diagnosis

Neurodevelopmental Disorders
Trauma Disorders
Schizophrenia
Personality Disorders
Mood Disorders
The Others of Major Interest

The Specifiers

Motivational Ratings
Suicide Risk
Cultural Issues
Level of Functioning vs. GAF

The "Section 13" Issues
Conclusion and Discussion