From hilarious to poignant and anywhere in between, the theater productions of this season touch upon topics that anyone can relate to.
Touring shows presented by performers from Broadway and abroad along with productions presented by IUP students and faculty members combine to offer theater-goers a season with humor, honesty, music, and heart.
View the Events Calendar for Lively Arts
February 27-29, 7:30 p.m., and March 1, 2:00 p.m., Waller Hall Mainstage, IUP Performing Arts Center
In this co-production, faculty from the departments of Music and Theatre, Dance, and Performance will join forces with outstanding students to present one of the most powerful operas of all time. Directed by See-yin (Oliver) Lo. Conducted by Alexandra Dee. This will be a fully staged performance with professional chamber orchestra.
Blue Note Records Artist Kandace Springs
7:30 p.m., Saturday, January 30, 2021
Every so often a new singer emerges who is able to assimilate multiple musical touchstones and still come off sounding remarkably fresh and unburdened by the past. Kandace Springs is one of those artists. This Nashville-based singer, songwriter, and pianist counts such stylists as Billy Holiday, Ella Fitzgerald, Nina Simone, Roberta Flack, and Norah Jones as her heroes, but, as evidenced by her sparkling Blue Note Records debut Soul Eyes, mimics none of them. Springs had attracted the attention of Prince, who had heard her makeover of Sam Smith's "Stay with Me." The music icon then invited her to perform with him at Paisley Park for the 30th anniversary of Purple Rain. She has since appeared on Ghostface Killah's 36 Seasons, Aqualung's 10 Futures, and Black Violin's Stereotypes. Her second full length Blue Note album Indigo was released September 2018.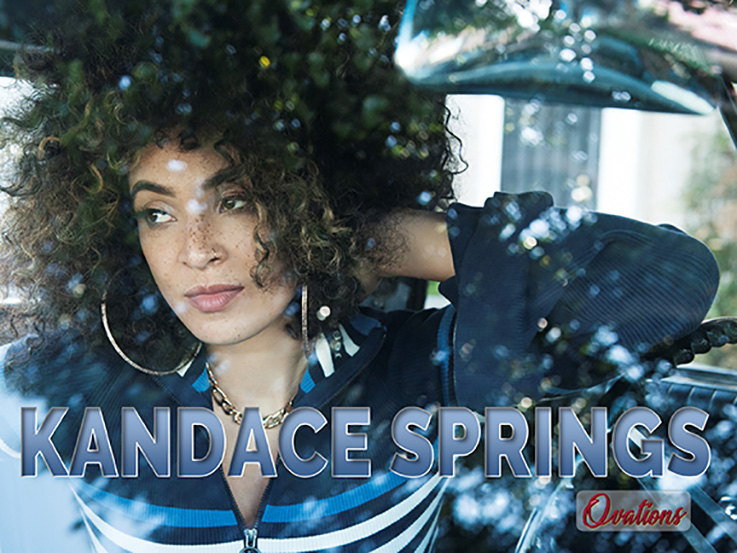 April 22-25, 7:30 p.m., Waller Studio Theater, IUP Performing Arts Center
From tiny seeds, might oaks do grow! The Acorn Project incubates and showcases theater and dance student creativity by providing opportunities to perform, produce, direct, write, and design.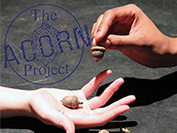 September 27-28, October 2-5, 7:30 p.m., and September 29, 2:00 p.m., Waller Hall Mainstage, IUP Performing Arts Center
Two Princeton freshmen spend a night together that will alter the course of their lives. With lyricism and wit, Anna Ziegler's Actually investigates gender and race politics, our crippling desire to fit in, and the challenging nuances of consent when there is more than one side to every story.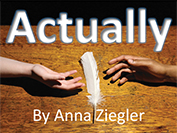 October 25-26, October 30-November 2, 7:30 p.m., and October 27, 2:00 p.m., Waller Hall Mainstage, IUP Performing Arts Center
A new adaptation of Wedekind's classic, The Awakening of Spring is the coming-of-age story of a group of teenagers navigating sexual self-discovery, gender identity, and the casualties that result from the pressure of parents, professors, and peers.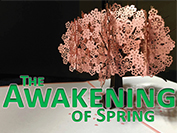 Friday, November 15, 8:00 p.m., Fisher Auditorium, IUP Performing Arts Center
In George Orwell's 1984, Winston Smith wrestles with oppression in Oceania, a place where the Party scrutinizes human actions with ever-watchful Big Brother.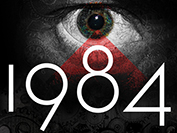 Thursday, November 21, 7:00 p.m., Fisher Auditorium, IUP Performing Arts Center
Based on Puccini's beloved opera La Boheme, Rent follows the ups and down of a year in the life of a group of impoverished, artistic friends living in Manhattan's East Village.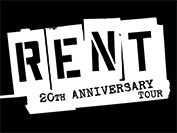 Dreamer's Circus
7:30 p.m., Monday, April 12, 2021
This young driving force in Nordic world music draws inspiration from folk and traditional Scandinavian music and reshapes it with an endlessly innovated and contemporary approach.
The Dreamers' Circus trio musicians, Nikolaj Busk (Denmark, piano and accordion), Ale Carr (Sweden cittern), and Rune Tonsgaard Sørensen (Demark, violin) display inventiveness and talent in their approach to performances. Based in music from Denmark and Sweden as well as Iceland, Finland, and the far reaches of the windswept Faroe Islands, they view these traditional roots merely as a point of departure from which to expand. In playing, they seek to unlock imaginations and allow the mind to wander to a place where stories unfold.
The name of the band is no accident. The magical feel upon entering the circus tent, surrounded by vividly colored memories… Dreamers' Circus strives to engage your senses and invoke a place of freedom, somewhere for our imagination to play in and a space for dreaming.