The Swingles, "Winter Tales"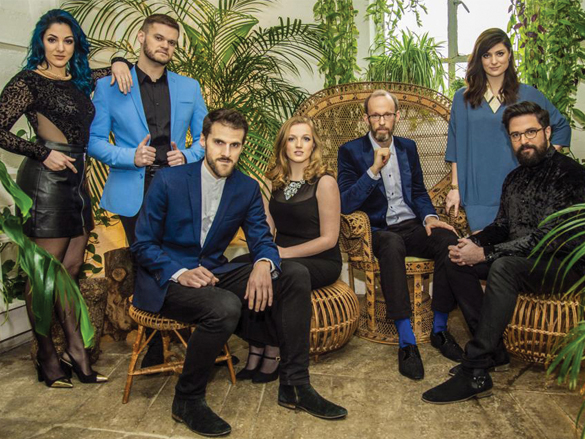 The Swingles "Winter Tales"
December 10, 2019 at 8:00 p.m.
Gorell Recital Hall, Second Floor of Sutton Hall
This event is over.
What better way to get into the holiday spirit than with songs of good cheer brought to you by the Swingles?
The unmistakable sound of the Swingles has long been associated with Christmas, and audiences can look forward to music from five decades of holiday releases, including their 2015 album Yule Songs Vol. II. Alongside these seasonal favorites, the program includes select pieces from the group's year-round touring repertoire. Program to include classic carols, beloved Christmas songs, and more.
For more than half a century, the Swingles have pushed the boundaries of vocal music. The seven young singers that make up today's London-based group are driven by the same innovative spirit that has defined the five-time Grammy winners since they first made waves in the 1960s. At a time when a cappella music is more popular than ever, the Swingles are recognized as masters of their craft.