The Longing Ritual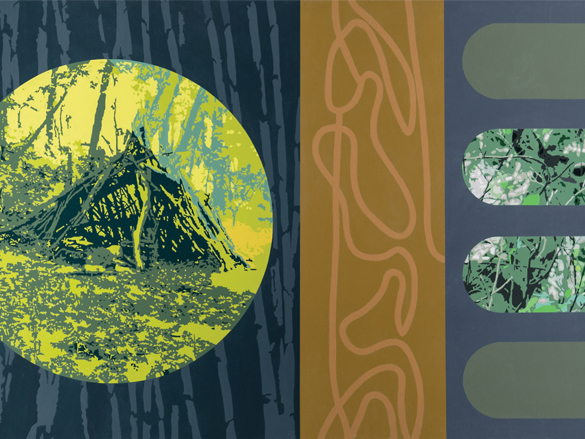 The Longing Ritual
November 12, 2019
Kipp Gallery, First Floor Sprowls Hall
Free Admission
Throughout his career, the concept of synthesis has been central to Turri's work. Perhaps because of a natural curiosity and a wide range of interests, there has always been a desire to somehow cobble together an assortment of components by transforming and fusing the parts to create something that is hopefully greater than its sum.
This is an exercise that he repeats within a changing set of variables. It is a cycle where the intersecting spheres of history, personal history, and art history become the raw material for outcomes.
The source material for this series is culled from cyclical rituals: walking through Frick Park, the Homewood Cemetery, the neighborhoods of Squirrel Hill, and Point Breeze where he often Records (through photography) the memorable visual moments that he experiences with regularity. The paintings are not traditional landscape paintings; the work is meant to reflect the ever-pervasive presence of the screen and the digital device and its intrusion on the ability for real experience.
Opening reception is Thursday, November 14, 5:00 p.m.
Kipp Gallery and Kipp Annex Gallery hours are Tuesday-Friday, noon to 4:00 p.m.; and closed Saturday, Sunday, and Monday and all university holidays and breaks.