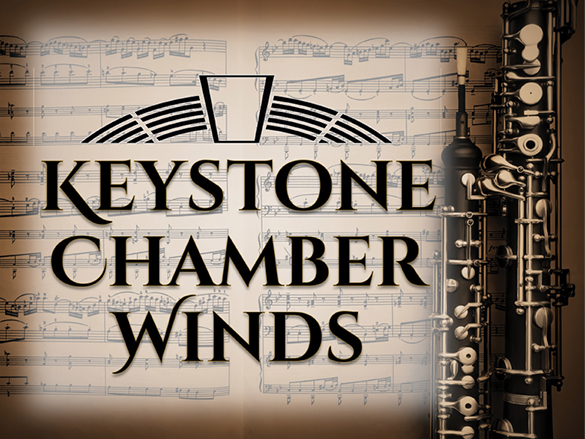 Keystone Chamber Winds
October 25, 2018 at 8:00 p.m.
Gorell Recital Hall, Second Floor Sutton Hall
This event is over.
The Keystone Chamber Winds, comprised of Department of Music faculty and selected students, will perform a program featuring the works of Vincent Persichetti, Frigyes Hidas, and Wolfgang Amadeus Mozart.
Regular: $11
Senior (60+): $9
I-Card* and Military*:$7
IUP Student*: $7
18 and Under: $7
Tickets are available beginning August 27, 2018, by ordering online, visiting the Lively Arts Ticket Office, or calling our ticket office at 724-357-1313.
The Ticket Office is located in the lobby of the IUP Performing Arts Center, 403 S. 11th Street,
Indiana, PA 15705. Tickets can be purchased onsite noon to 5:00 p.m. Monday-Friday, or up to an hour before the performance.
For groups of 15 or more, please call the Lively Arts Office at 724-357-2787.
*I-Card, military, and IUP student tickets can only be purchased in person at the Lively Arts Ticket Office. A current and valid I-Card and military ID must be provided when ordering. Limit of four (4) ticket per show at this discounted price.
*I-Cards are issued only to active and current IUP students and members of the Student Cooperative Association. Join the SCA.
Ticket fees of $3 per ticket are applied to purchases made online, by phone, and at the ticket office on the day and night of show.
To avoid ticket fees, please purchase your tickets at this Ticket Office in advance the day before the show or earlier.