Kinky Boots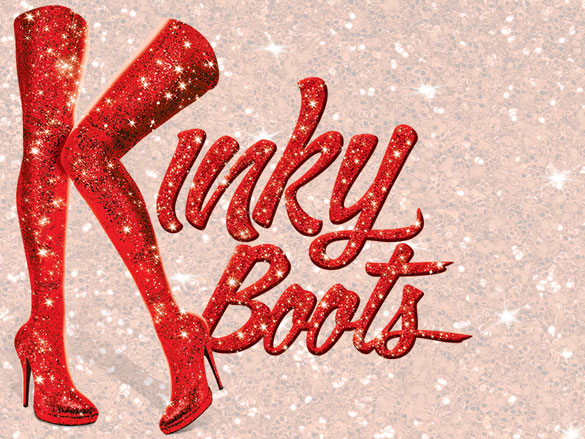 Kinky Boots
April 19, 2018 at 8:00 p.m.
Fisher Auditorium, IUP Performing Arts Center
This event is over.
Charlie is a factory owner struggling to save his family business. Lola is a fabulous entertainer with a wildly exciting idea. With a little compassion and a lot of understanding, this unexpected pair learns to embrace their differences and creates a line of sturdy stilettos unlike any the world has ever seen. But in the end, their most sensational achievement is the friendship that bonds between them.
Based on a true-life story and a 2005 British film, Tony-Award winning Kinky Boots tells the story of Charlie Price, a man who inherits a beleaguered shoe factory, then finds himself forming a highly unlikely partnership with cabaret performer and drag queen Lola. Together, they produce a line of high-heeled boots, save the business, and, in the process, discover that they are not so different after all.
Referred to as "an emotional button-pusher" by the New York Times and "sweetly, vivaciously, irresistibly good" by the Washington Post, this musical was written by Harvey Fierstein, and all 16 of its original songs were written by 1980's pop icon Cyndi Lauper, marking her debut as a musical theater songwriter.
The original production of Kinky Boots premiered in Chicago in October 2012 and made its Broadway debut in April 2013. A mere five years after its Broadway debut, the Lively Arts is proud to bring it to the Fisher Auditorium stage in spring 2018.
Tickets for Kinky Boots are available by clicking on the button above or by calling the Lively Arts' ticket office at 724-357-1313. Tickets for any seats remaining will be sold at the door starting one hour prior to the performance start time. Tickets are priced at $48 for regular admission, $42 for seniors (60 or older), and $22 for active I-Card holders, students, and children. Group rates are available for parties of 15 or more.