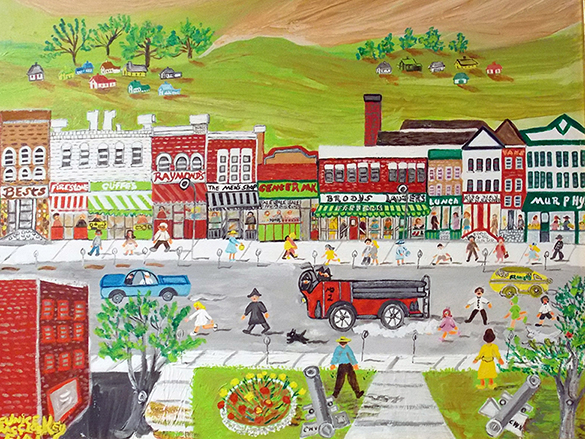 Memory and Magic: Folk Artists in Western Pennsylvania
February 03, 2018
University Museum: First Floor Sutton Hall
This event is over.
Folk art featuring scenes of daily life such as those painted by Linton Park, Eunice McCloskey, Richard Cooper, and others are featured in this exhibit.
Also included are imaginative works of Mary Hamilton of Clarion County and others. The pieces are from the University Museum permanent collection and on loan from private collections. 
University Museum hours are Tuesday, Wednesday, Friday 2:00-6:30 p.m.; Thursday noon-7:30 p.m.; Saturday noon-4:00 p.m.; and closed Sunday, Monday, and all university holidays and breaks. Exhibits are supported, in part, by the Student Cooperative Association.