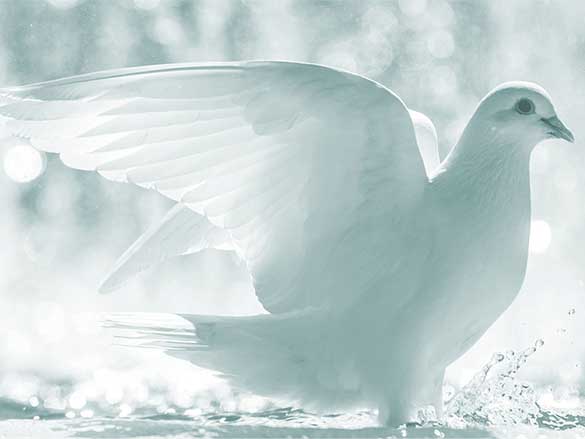 The Armed Man: A Mass for Peace
February 26, 2017 at 3:00 p.m.
Fisher Auditorium, IUP Performing Arts Center
This event is over.
The Armed Man is a Mass by Welsh composer Karl Jenkins, subtitled "A Mass for Peace." The piece was commissioned by the Royal Armouries Museum for the Millennium celebrations marking the museum's move from London to Leeds.
First performed by the London Philharmonic Orchestra and National Youth Choir of Great Britain in 2000, The Armed Man was dedicated to the victims of the Kosovo conflict and is essentially an anti-war piece based on the Catholic Mass. Jenkins combines other sources, principally the 15th-century folk song "L'homme armé," in the first and last movements. In addition to extracts from the Ordinary of the Mass, the text incorporates words from other religious and historical sources, including the Islamic call to prayer, the Bible (e.g., the Psalms and Revelation), and the Mahabharata.
This performance combines the IUP Choir with soloists and a specially assembled orchestra of faculty and guest artists along with collaborators from across the community and campus. Craig Denison will conduct the Chamber Singers on an excerpt from Benjamin Britten's Spring Symphony with Maria Fenty Denison as soloist. Malaika Turner will be giving a lecture on diversity, inclusion, and social justice.
Writers whose words appear in the work include Rudyard Kipling, Alfred Lord Tennyson, and Sankichi Toge, who survived the Hiroshima bombing but died some years later of leukemia.
Single tickets will be available beginning January 24, 2017, by visiting the IUP HUB Box Office on Pratt Drive, by calling 724-357-1313, or by ordering online. Regular: $11; Seniors (60+): $9; and I-Card holders, students, and children: $7. For groups of 15 or more, please call the Lively Arts Office at 724-357-2787.