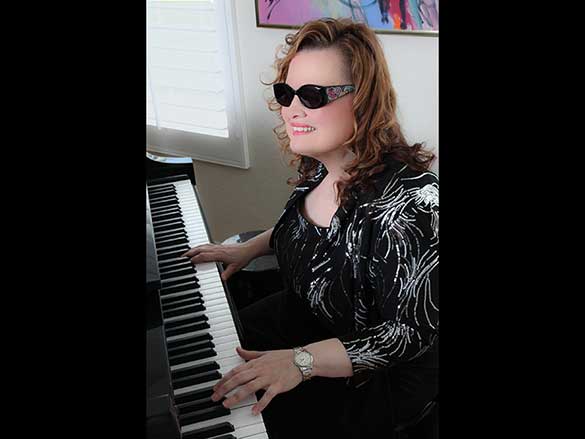 Diane Schuur
December 09, 2016 at 8:00 p.m.
Fisher Auditorium, Performing Arts Center
This event is over.
A two-time Grammy Award-winning vocalist and pianist, Diane Schuur has made her mark in the history of jazz music. Known for her ability to personify the composer's intentions of the Great American Songbook, she swings with heartfelt intensity.
Born in Tacoma, Washington, in 1953, Schuur was blind since birth; but it did not stop her from learning to play the piano by ear, capitalizing on her gift of having perfect pitch. She later attended the Washington State School for the blind where she received formal piano training.
Nicknamed "Deedles" as a child, she grew up surrounded by the world of Jazz embraced by both her parents—her father being an amateur pianist and her mother's countless albums of all-time jazz greats. With Dinah Washington as her major vocal influence, Shuur developed her own rich, resonant vocal style at a very young age.
Schuur's distinguished recording career spans three decades and has included collaborations with the Count Basie Orchestra, Barry Manilow, B.B. King, Ray Charles, and many others. She was also showcased on CBS and even the beloved Sesame Street. She has also been invited to perform at the White House on multiple occasions and was one of the guests selected to perform for Stevie Wonder at his Kennedy Center Honors award presentation.
Her upcoming visit to IUP's Fisher Auditorium will include a couple of numbers with the ever-popular IUP Jazz Ensemble, plus a few tunes perfect for the holiday season.
Single tickets will be available beginning Tuesday, November 8, 2016, by visiting the IUP HUB Box Office on Pratt Drive, by calling 724-357-1313, or by ordering online. Regular: $40; Seniors (60+): $34; and I-Card holders, students, and children: $18. For groups of 15 or more, please call the Lively Arts Office at 724-357-2787.