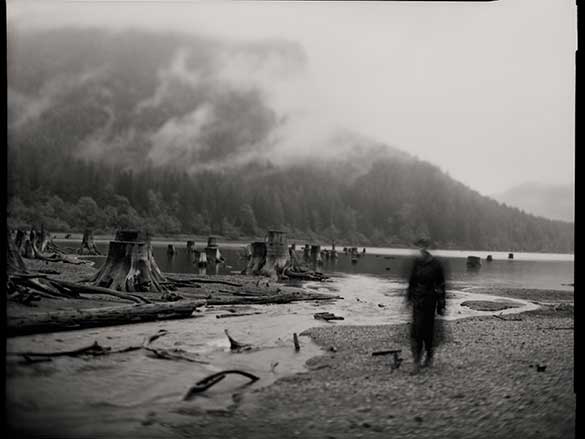 Passage: Hatsubon
November 03, 2016
Kipp Gallery, Sprowls Hall
This event is over.
Passage: Hatsubon is an experimental installation inspired by end-of-life conversations artist Tomiko Jones shared with her father in the months leading up to his death. Together they discussed how one "travels" to the next destination as a meditation on spiritual transcendence.
Tomiko Jones' loose narratives unfold in sculptural video installations and questionably fictional photographs. Linked to the identity of place in social, cultural, and geographical terms, her work explores transitions in the landscape with particular attention to public lands. Jones received her Master of Fine Arts in Photography with a Certificate in Museum Studies from the University of Arizona in Tucson in 2008.
She is the recipient of several awards, including the 2013 En Foco New Works Fellowship (New York), the National Society for Photographic Education Freestyle Crystal Apple Award for Outstanding Achievement, and 4Culture and CityArtists (Seattle). In 2015-16, Tomiko has served as a visiting artist and curator-in-residence at California Institute of Integral Studies in San Francisco, California.
A reception will be held on November 3, following an artists' talk.