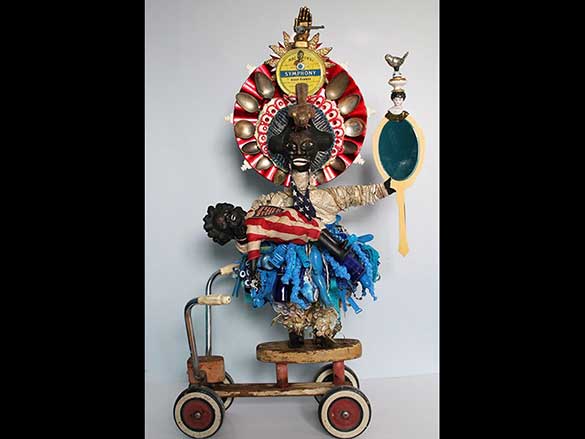 Here Is for Dreaming
February 09, 2017
Kipp Gallery, Sprowls Hall
Free Admission
Artist Vanessa German is fearless. Her artworks mine the junk closets of consumer society for fragments of a history in which we are all implicated.
Her words and performances tap into the modern tragedies of urban life and provide the magical healing power of art, love, and community.
Here Is for Dreaming is a selection of German's diverse creative language, including sculptural assemblage, poetic verse, and social practice. Pulling from past bodies of work, this show also recognizes her influential community projects which continue to engage through love, art, and creative curiosity.