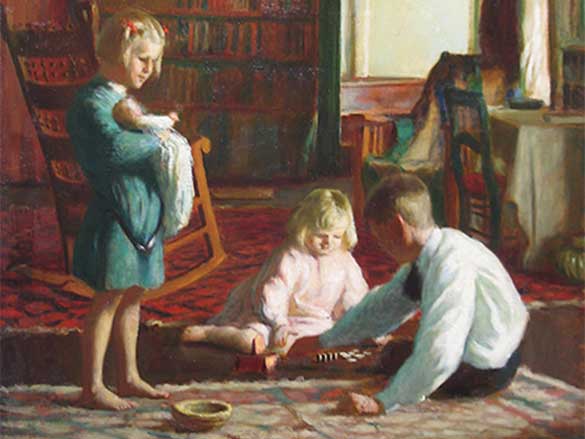 Gilded Age to Great War: Milton Bancroft and His Art
September 10, 2016
University Museum, Sutton Hall
Free Admission
This exhibition tells the story of Milton Bancroft from the beginning of his career in the late 19th century as an artist and teacher through his personal response to World War I.
A versatile American artist known for his Impressionistic paintings, Bancroft engaged in home front efforts during the first World War designing posters for the U. S. Navy, Red Cross, and Council of National Defense. His best-known poster was titled "To Arms" and is considered an iconic art piece of Americana.
A reception will be held September 10, 6:00-8:30 p.m.
This project is supported, in party, by an award from the National Endowment for the Arts.