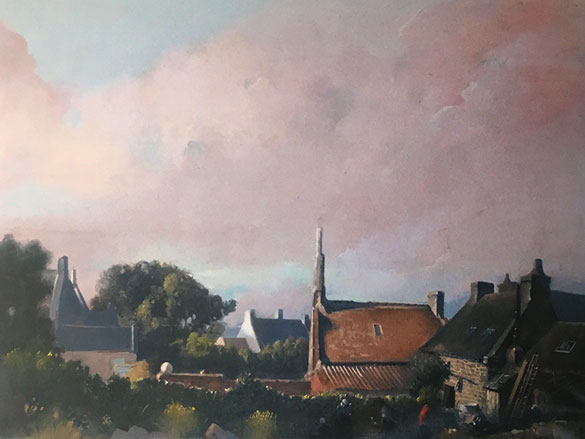 Frank Mason: A Passion for Painting
February 04, 2017
University Museum, Sutton Hall
This event is over.
Frank Mason was a mid-20th century painter, student, and then instructor in the in the Art Students League of New York, and art conservation activist.
Mason strove to master the technique of painting rather than the theory and this is evident in his work. As an artist, he emphasized respect for the Old Masters such as Michelangelo, Rubens, Vermeer and Velasquez. He was dedicated to the effective use of light and the appearance of it moving throughout the painting. Paintings in this exhibition, which represent a selection of Mason's work, are on loan from John R. Tomayko, the Estate of Frank Mason, M. Dan Mason, and Joan Davison Maso.
Regular museum hours are Tuesday, Wednesday, Friday 2:00-6:30 p.m.; Thursday noon-7:30 p.m.; and Saturday noon-4:00 p.m. A reception will be held February 4, 6:00-8:30 p.m.