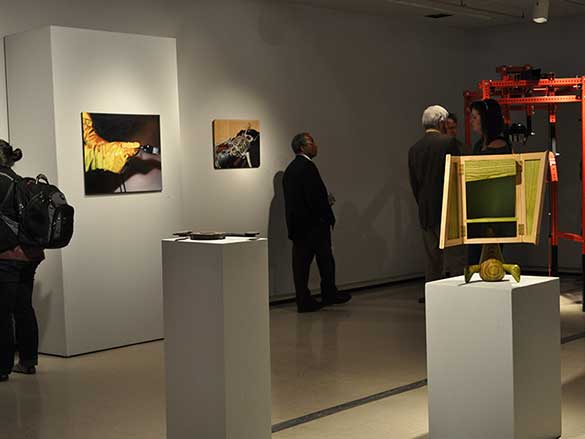 2017 BA and BFA Thesis Exhibition
May 04, 2017
Kipp Gallery, Sprowls Hall
Free Admission
This exhibition closes the 2016-17 calendar and showcases the university's brightest young talent in the field of visual art.
Candidates for the Bachelor of Fine Arts degree will showcase their skills in studio art aided by individual vision and innovations across a wide range of media and processes. This exhibition highlights the work of graduating Bachelor of Arts and Bachelor of Fine Arts students majoring in studio arts.
Regular museum hours are Tuesday, Wednesday, Friday 2:00-6:30 p.m.; Thursday noon-7:30 p.m.; and Saturday noon-4:00 p.m.
An opening reception will be held at 5:00 p.m. on May 4.