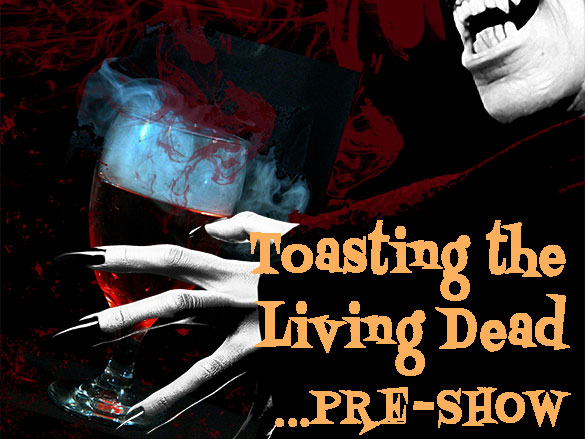 Dracula: L.A. Theatre Works
October 08, 2015 at 8:00 p.m.
Fisher Auditorium, IUP Performing Arts Center
This event is over.
In Charles Morey's acclaimed adaptation of Bram Stoker's 1897 novel Dracula, Count Dracula, an otherworldly being who feeds off others to preserve his eternal life, slips quietly into Victorian London with a cargo of his native Transylvanian soil in which to rest between draining the life out of his hapless victims.
The city seems helpless against his frightful power; and only one man, the smart and resourceful Dr. Van Helsing, can stop the carnage. But to do this, he must uncover the vampire's lair and pierce Dracula's heart with a wooden stake, setting up an epic confrontation of good vs. evil.
Renowned for being the foremost radio theater company in the United States for more than two decades, the L.A. Theatre Works (LATW) has single-handedly brought the finest recorded dramatic literature into the homes of millions. And now, for a one-night only performance on the Fisher Auditorium stage, they bring to life one of the world's greatest horror stories ever told.
On the road, LATW has delighted audiences with its unique live radio-theater-style performances in over 300 small towns and major cities worldwide. An L.A. Theatre Works performance is immediate and spontaneous and features a first-rate cast, live sound effects, and a connection to the audience rarely felt in a traditional theater setting. This theatrical production is truly an event to be remembered.
Tickets are available beginning September 8, 2015, by visiting the IUP HUB Box Office on Pratt Drive, by calling 724-357-1313, or by ordering online. Regular: $40; Discounted for seniors or groups of 10 or more: $34; and I-Card holders, students, and children: $18.