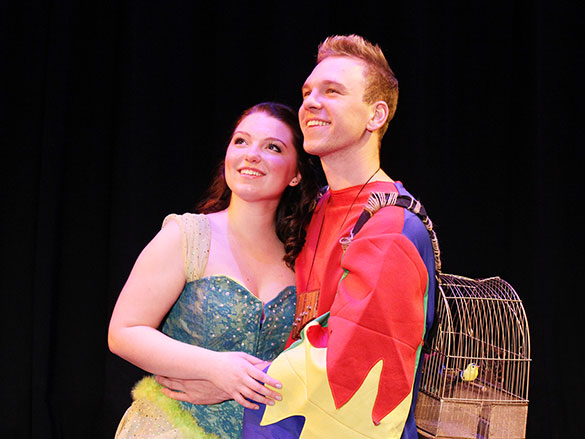 The Magic Flute
October 312015 at 2:00 p.m.
November 01, 2015 at 2:00 p.m.
Fisher Auditorium, IUP Performing Arts Center
This event is over.
The Magic Flute, one of the most glorious and entertaining operas of all time and a delightful fairy tale for the whole family, illustrates Mozart's unique and profound understanding of humanity. 
The story and music showcases Mozart's last opera, where a favorite fairy tale is superbly matched with beautiful and stunning music. From the musical and dramatic fireworks of the Queen of the Night, to Pamina's anguished lament, to the comic love of Papageno and Papagena, The Magic Flute is sure to take your breath away. 
The first premiere of The Magic Flute was held in Vienna in 1791. Mozart himself conducted the orchestra and was lifted by the performance. There were no reviews of the first performances, but its success was evident by the immense crowds and amount of performances that were being done. In fact, The Magic Flute reached its 100th performance by November 1792.

This semi-staged production is directed by Oliver Lo, with IUP Symphony Orchestra conducted by Stanley Chepaitis and IUP University Chorus directed by Craig Denison, and will be performed in English.