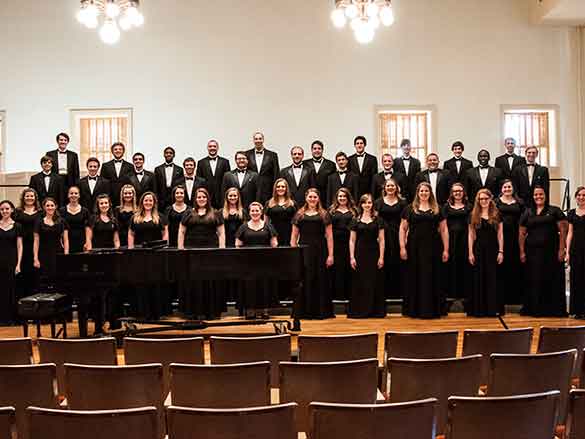 Home for the Holidays
December 06, 2015 at 3:00 p.m.
Fisher Auditorium, IUP Performing Arts Center
This event is over.
Get in the holiday spirit with IUP Music Department's Home for the Holidays! Audience members will be delighted with traditional holiday favorites, festive choral arrangements, and a few surprises!
This community-wide collaboration will feature all university choral ensembles including Chorale, Chorus, and Chamber Singers, vocal faculty, the IUP Community Music School Children's Choir, the Hoodlebug Brass faculty quintet, the Legacy Brass student quintet, Hawkapella, Crimson Chords, and performances by Mary Logan-Hastings and Oliver Lo.
Special guests include Indiana Area High School singers under the direction of Scott Salser, Indiana Area Junior High singers under the direction of Ellen Werner, and the Calvary Chancel Choir under the direction of Joseph Baunoch.
A Live Stream Event — This event is scheduled to be live streamed and will begin at the published concert start time. Comments about IUP Music live streaming may be directed to Zach Collins at zcollins@iup.edu.