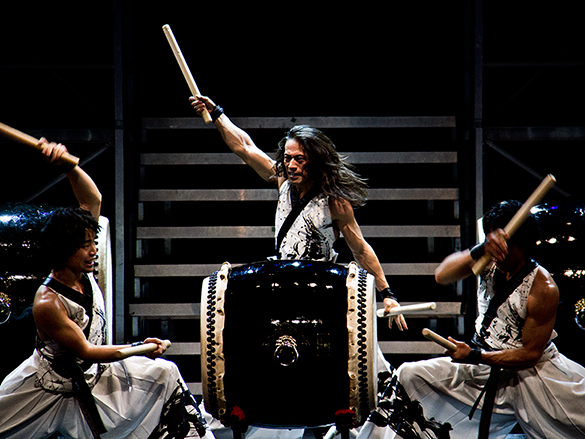 Drum TAO: Seventeen Samurai
February 09, 2016 at 8:00 p.m.
Fisher Auditorium, IUP Performing Arts Center
This event is over.
Drum TAO, Japan's most celebrated company of martial arts drummers, will present its latest collaboration, "Seventeen Samurai" to the stage at Fisher Auditorium.
The show will bring musicianship, athleticism, humor, and choreography together with explosive, traditional Taiko drumming. The show has had critics raving about the group's extraordinary precision, energy, and stamina. With hundreds of sold-out shows and more than six million spectators, Drum TAO has proven that modern entertainment based on the timeless, traditional art of Japanese drumming entertains international audiences again and again.
The performers are both highly-trained athletes and highly-expressive artists. Melodies of various genres and traditional instruments result in an enchanting scene that only Drum TAO can present, using world-class techniques and specialized knowledge.
Global fashion designer Junko Koshino has collaborated with the group to unite fashion and entertainment, making an even more sublime performing art.
Tickets are available beginning January 5, 2016, by visiting the IUP HUB Box Office on Pratt Drive, by calling 724-357-1313, or by ordering online. Regular: $40; Discounted for seniors or groups of 15 or more: $34; and I-Card holders, students, and children: $18.