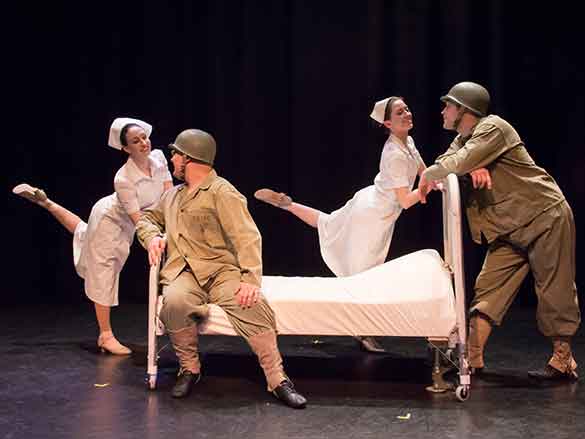 Carmina Burana
April 09, 2016 at 7:00 p.m.
Fisher Auditorium, IUP Performing Arts Center
This event is over.
Carl Orff's Carmina Burana, performed by IUP Dance Theater and IUP Music Department musicians, is sure to bring to life visual and exciting new interpretation of the monumental and grand masterpiece.
This production promises to tell an original story through the choreography and direction of Holly Boda-Sutton and the choral direction of Ryan Beeken, with Michael Kingan directing the IUP Percussion Ensemble. The students groups will be joined by several piano and vocal soloists.
Carmina Burana is probably the most frequently performed choral work of the 21st century. The name "Carmina Burana" translates as "Songs of Beuren" and refers to a collection of early 13th-century songs and poems that were discovered in Beuren in 1803.
Tickets are available beginning March 8, 2016, by visiting the IUP HUB Box Office on Pratt Drive, by calling 724-357-1313, or by ordering online. Regular: $15; Discounted for seniors or groups of 15 or more: $12; and I-Card holders, students, and children: $10.