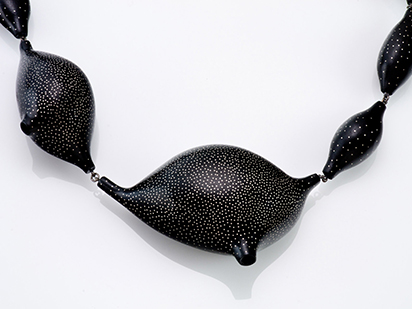 Delicate Membrane
September 10, 2015
Kipp Gallery, Sprowls Hall
This event is over.
This two-person exhibition features the work of fiber artist Josephina Concha and the sculptural jewelry of Daniel DiCaprio.
Both artists draw inspiration from micro and macro elements found in the natural world, and their unique creations at once appear synthetic and organic.
Delicate Membrane brings each of their artworks into a conversation concerning the value of synthesized form and the beauty found in nature.
There will be an Artist Talk with Daniel DiCaprio on Thursday, September 10, 2015, at 5:00 p.m. in Room 118A, Sprowls Hall. An opening reception will follow.
Regular Hours:
Tuesday-Friday, 12:00-4:00 p.m.