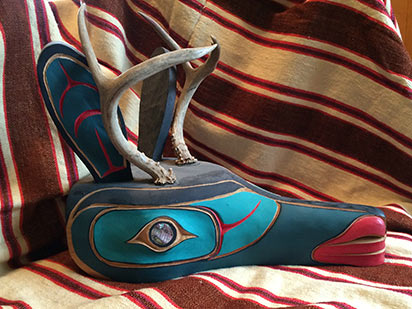 Cabinets of the Curious: Art Historians Collect
September 01, 2015
Annex Gallery, Sprowls Hall
This event is over.
This opening exhibit, now beginning on September 1, 2015, showcases an eclectic variety of selections from the congeries of the Art History faculty at IUP.
Included in the exhibition are objects from Japan, Cambodia, Thailand, the Pacific Northwest, Mexico, Indonesia, and the United States, including contemporary jewelry, paintings, collages, and photographs by listed artists.
Regular Hours:
Tuesday-Friday, 12:00-4:00 p.m.