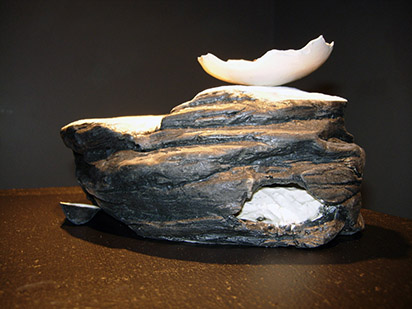 2015 MFA Thesis Exhibition
February 07, 2015
University Museum in Sutton Hall and the Kipp and Annex Galleries in Sprowls Hall
This event is over.
This showcase of individual exhibitions by Master of Fine Arts candidates in IUP's Art and Design Department fills the University Museum and the galleries of Sprowls Hall with cutting-edge works in a variety of media.
This event is a must-see. Bring the family and walk between the Art and Design Department, the University Museum, and the Kipp Gallery to experience the best IUP's Art and Design Department has to offer. All emerging artists will be present for discussion.
This three-venue exhibition will have a public reception on February 7, 2015, from 6:00 to 8:30 p.m. A delicious selection of food and drinks will be provided by IUP's Crimson Catering.
University Museum Hours
Tuesday, Wednesday, and Friday: 2:00-6:30 p.m.
Thursday: 12:00-7:30 p.m.
Saturday: 12:00-4:00 p.m.
Closed Sunday, Monday, and university holidays
Kipp Gallery Hours
Tuesday- Friday: 12:00-4:00 p.m.