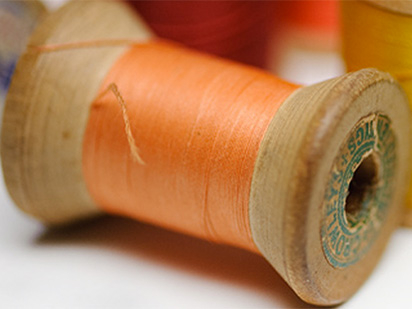 The Pajama Game
April 10, and 11, , and 12, 2014 at 2:00 p.m.
April 13, 2014 at 2:00 p.m.

This event is over.
This multi-award winning musical, based on the novel 7-1/2 Cents by Richard Bissell, centers around workers at the Sleep-Tite Pajama Factory who are demanding a raise of seven and a half cents an hour-but the union's demands are falling on deaf ears. Meanwhile, a romance is budding between Babe, the grievance committee head, and Sid, the new factory superintendent.
A true "song and dance" musical, The Pajama Game won three Tony Awards in 1955 for Best Musical, Best Featured Actress, and Best Choreography. Its unlikely setting in a pajama factory puts a twist on the complications of workplace romance. Naturally flirtation, jealousy, and revenge all play a part in keeping us guessing whether or not Sid and Babe's love can survive collective bargaining.
Book is by George Abbott and Richard Bissell with music and lyrics by Richard Adler and Jerry Ross. It will be directed by Robert Gretta
Tickets are priced at $16 (regular), $13 (discount for senior citizens and groups of 15 or more), and $10 (I-Card holder, students, and children).